view shorts
Keep your valuables safe and dry with our waterproof pocket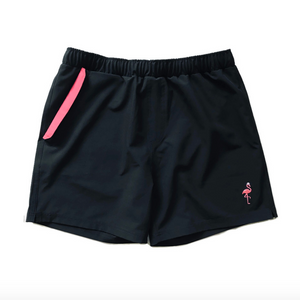 Men's Swim shorts with Waterproof pocket
Sale price Price £99.00 Regular price £150.00 Unit price / per
Tax included.
Shipping
calculated at checkout.
"I have finally stopped hiding my valuables under a towel!"
⭐️ ⭐️ ⭐️ ⭐️ ⭐️
"Great shorts. I can now go to the beach with my family and I don't have to worry about my phone and car key whilst I'm in the water with the kids"
⭐️⭐️⭐️⭐️⭐️
"I'm going travelling in a few months and wanted my phone with me on the boat trips.
Had these recommended by a friend."
⭐️⭐️⭐️⭐️⭐️
"First thing I pack now. I've always been worried about where I leave my wallet and iPhone when I'm in the pool. Not any more. Thanks Mavoose!"
⭐️⭐️⭐️⭐️⭐️
"Great to spend time with the kids in the pool, without worrying about where my phone and wallet are"
⭐️⭐️⭐️⭐️⭐️
MAVOOSE
A UK based swimwear company with one objective.. To keep your valuables safe and dry when you want to go in the water! 
Whether you are backpacking around the world or going to the hotel pool with your girlfriend, you'll recognise the situation. Wanting to have your phone with you to take pictures, but also not wanting to leave your expensive phone under your towel or in a bag etc, when you want to go in the water. 
We've spent 3 years designing and testing to produce the ideal product. So go ahead, buy a pair, and enjoy the peace of mind of wearing Mavoose! 
VIEW PRODUCTS
KEEPS VALUABLES safe and dry
IPX8 Certified to 30M/100ft